tiptoi® SLEEVES
| individuality + storytelling
for Ravensburger Verlag
---
Design individueller Wechselhüllen und Sticker für den tiptoi® 4. Generation.
Design und Konzept des tiptoi® 4 lassen bewusst Raum für Spielerisches und Individualisierung. Die Gestaltung der Wechselhüllen beeinhaltet viel Storytelling und hebt den tiptoi® auf eine neue Ebene ohne ihn explizit zu einem Charakter zu machen, wobei dies durch eine Auswahl Sticker leicht möglich ist. Neben der Personalisierung schaffen die Hüllen auch physischen Mehrwert durch zusätzliche ergonomische Form- und Strukturelemente.
Design of individual sleeves and stickers for the tiptoi® 4th generation.
The design and concept of the tiptoi® 4 saves room for playfulness and individualisation.
The look of the interchangeable sleeves contains a lot of storytelling and takes the tiptoi® to a new level without making it a explicit character, although this is easily possible with a selection of stickers. In addition to personalisation, the sleeves also create added value through additional ergonomic shape and structural elements.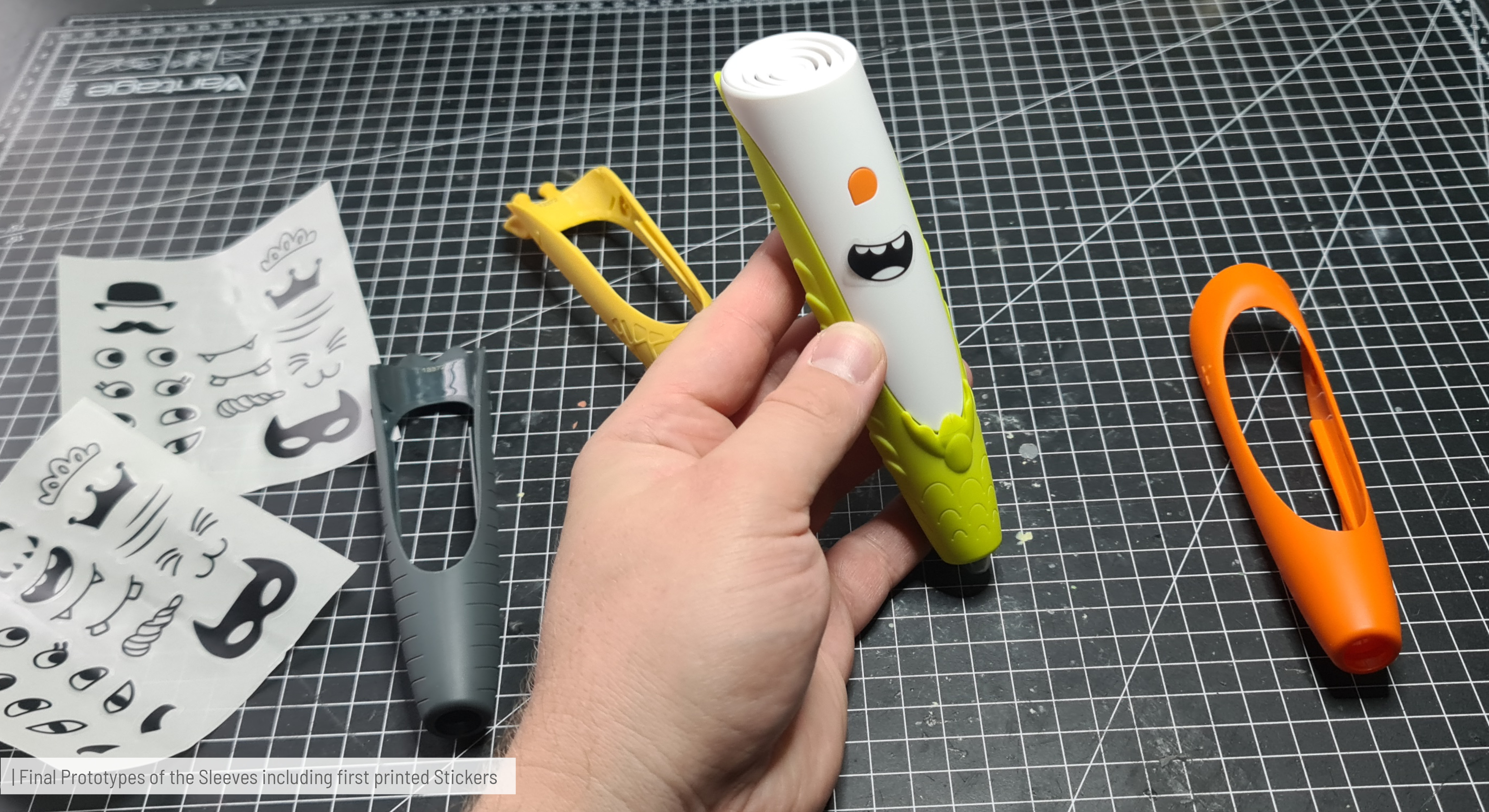 ︎︎︎ Research
︎︎︎ concept
︎︎︎ sketching
︎︎︎ prototyping
︎︎︎ 3D modelling
︎︎︎ testing
︎︎︎ visualisation
@BENEDIKTPLOETZDESIGN
---
tiptoi® SLEEVES |

individuality + storytelling



for Ravensburger Verlag