NERF BATTLE RACER | Nerf gocart design
for augenstein design
---

Design eines kompletten Bodykits für ein Gokart im Nerf-Style und cooler Reifen und Felgen.


Zum Style passende Blas- und Spritzgußteile wurden im Hinblick auf Sicherheit, Stabilität und Action-Optik entworfen. Stauräume und ein speziell designtes Haltersystem erlauben das Verstauen von Darts und Nerfblastern mit unterschiedlichsten Formfaktoren. Abgerundet wird das Produkt durch passende Sticker-Grafikdesigns.



Design of a full body kit for a gocart in Nerf style and cool wheels and rims.
Style matching Blow- and injection moulding parts were designed with safety, stability and action appearance in mind. Storage spaces and a special designed holder system allow storing of darts and Nerf blasters in various form factors. The product is rounded off with graphic designs for stickers.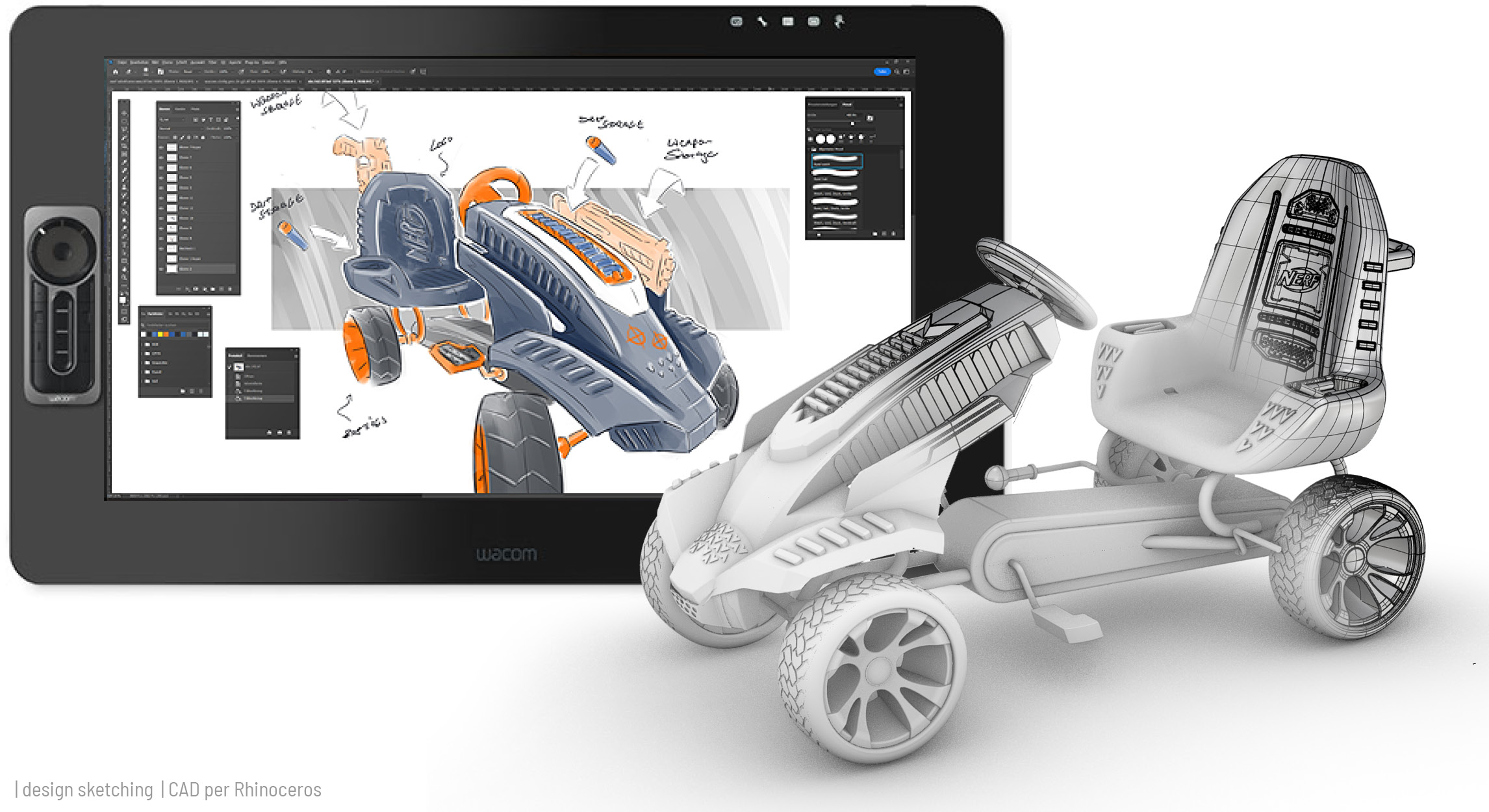 ︎︎︎

research


︎︎︎

sketching


︎︎︎

3D modelling


︎︎︎

sticker graphics


︎︎︎

prototyping


︎︎︎

visualisation

---
NERF BATTLE RACER | Nerf gocart design
for augenstein design