CAPTAIN GREYBEAR CONCEPT
Ein Character Konzept für niedliche Tierpiraten, zur Umsetzung im Rahmen eines Spielsets. Captain Greybear wurde als Testcharacter entworfen und skizziert, dann in 3D-modelliert, visualisiert und per 3D-Prints geprototyped um Spielmechanismen abzutesten.
A character concept for cute animal pirates to be used in a playset. Captain Greybear was designed and sketched, then 3D-modeled, visualized and prototyped via 3D-prints to test game mechanics.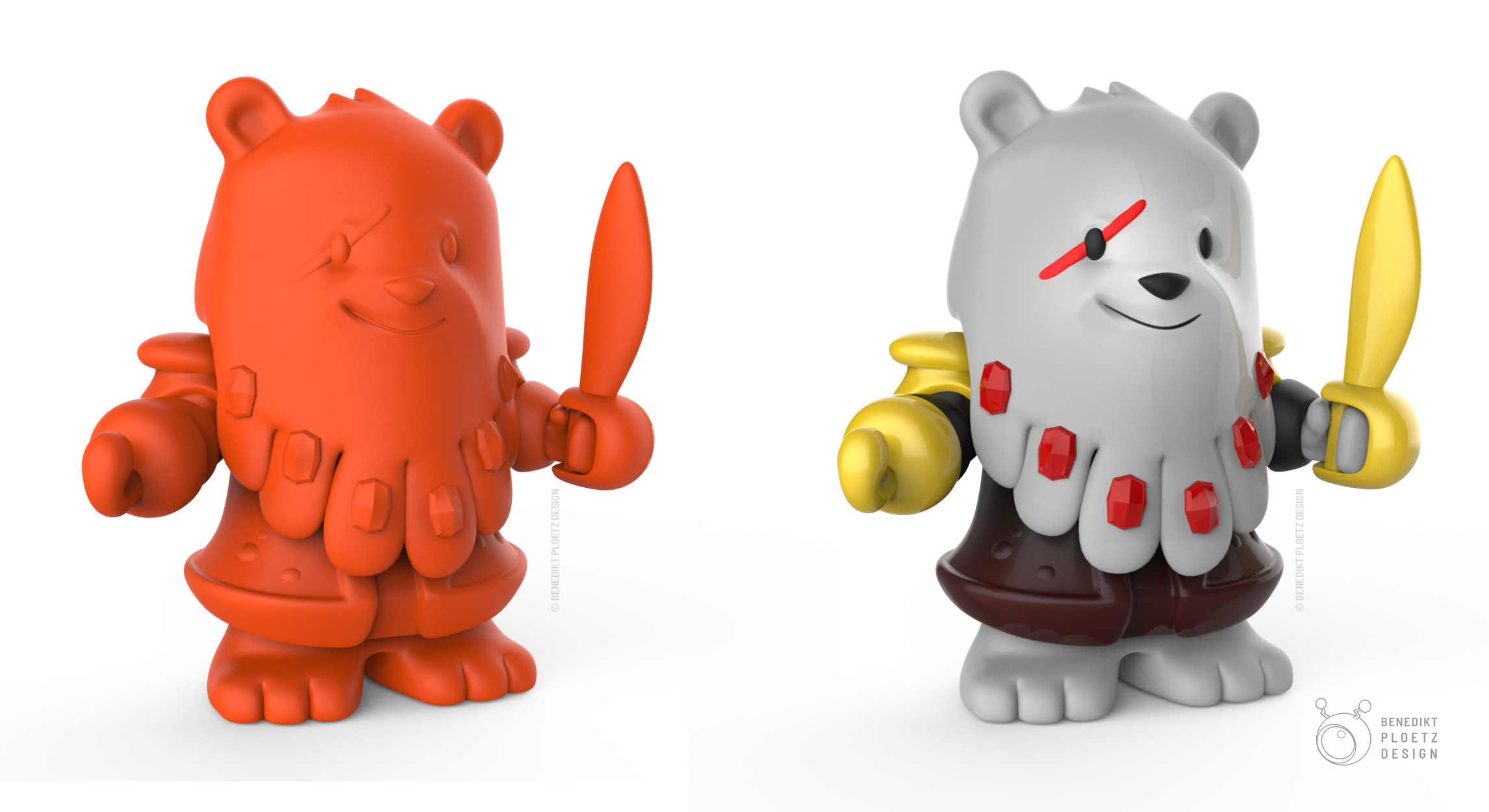 CAPTAIN GREYBEAR CONCEPT
︎Characterdesign ︎Konzept ︎Entwicklung ︎Prototyping
︎characterdesign ︎concept ︎development ︎prototyping