Captain Greybear

| character creation + design
---
Characterdesigns für ein Spiel mit niedlichen Tierpiraten.
Der Character Captain Greybear wurde zu Testzwecken in 3D umgesetzt, visualisiert und für Spieltests auch als Modell geprototyped.
Characterdesign for a game with cute animal pirates.
The character Captain Greybear was realised in 3D for testing purposes, visualised and also prototyped as a model for play tests.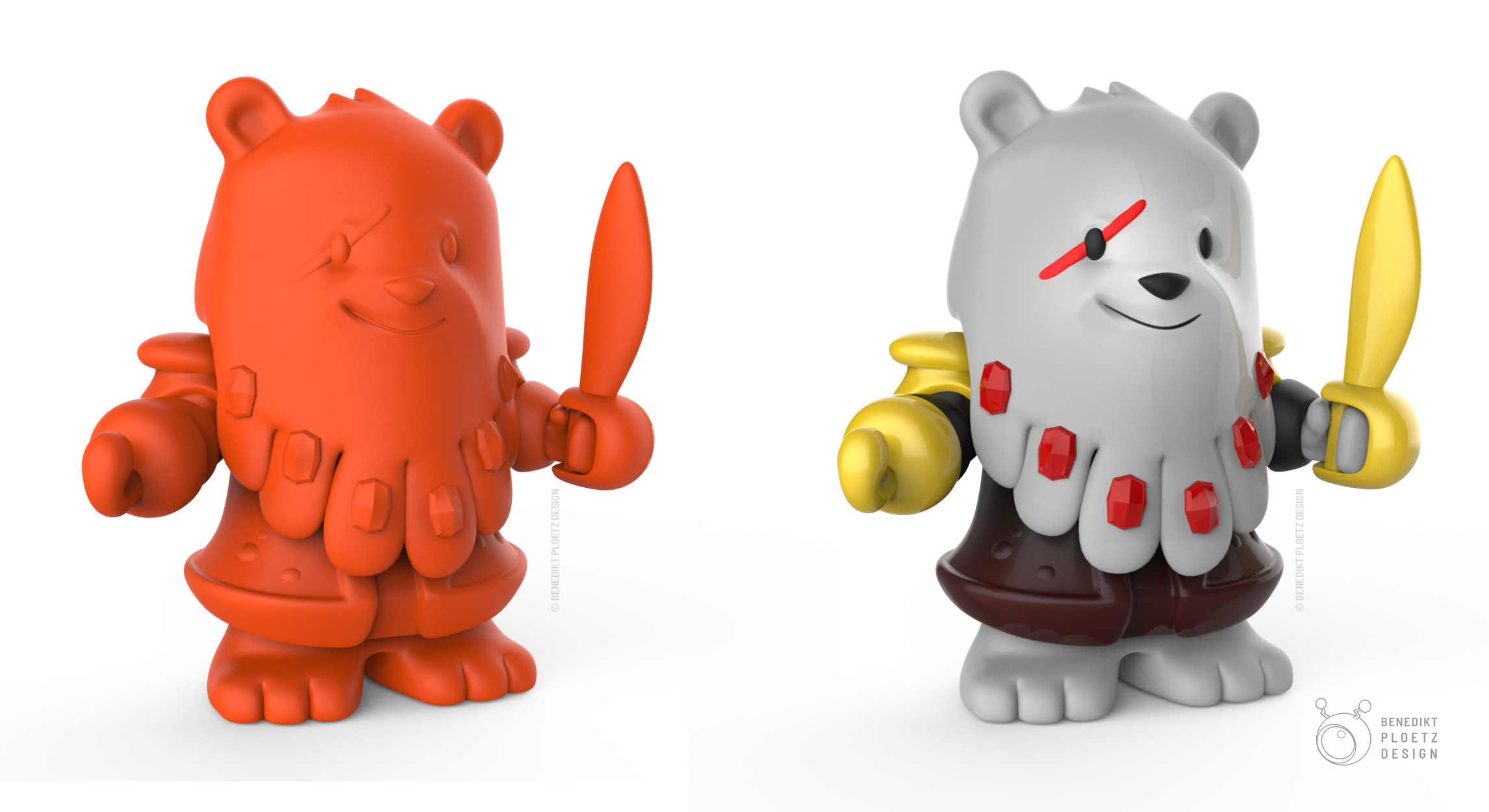 ︎︎︎ research
︎︎︎ concept
︎︎︎ sketching
︎︎︎ 3D modelling
︎︎︎ prototyping
︎︎︎ visualisation
@BENEDIKTPLOETZDESIGN
---
Captain Greybear

| character creation + design